A Virtual Sales Enablement Model
To Align, Equip and Sustain
Our SCOTSMAN® virtual sales enablement tools equip leaders and sellers
with the skills to coach and enhances vital pipeline management competencies. 

Through people development and performance management, sellers become
equippedto deliver forecasting accuracy for immediate impact.
Align
Virtual Workshops to help leaders establish control and generate a willingness from sellers to change behaviours.
Equip
e-Training for sellers to embed robust SCOTSMAN® planning and qualification into their daily work including interaction and gamification.
Sustain
Virtual Coaching for teams of sellers to support leaders in ensuring interventions count and the best return on investment.
Virtual Workshops for Leaders
Develop a Forensic Understanding of the Pipeline
We help leaders achieve greater control and informed decision making.
We cover the entire selling process including People Development, Performance Management and leaders as coaches.
We examine and refine key elements of your sales processes to improve the accuracy of forecasts.
SCOTSMAN® e-Training Academy
Sustainable Sales Skills Development for Home Workers
Our SCOTSMAN® e-Training programmes reflect all our classroom courses in self-paced modules. We help sellers develop instincts and enhance vital pipeline management competencies through improved planning and qualification skills, delivering forecasting accuracy to sales leaders.

All our e-Training programmes involve storytelling from leading trainer Dermot Bradley delivered in self-paced interactive modules. 

They include reflective learning, development action plans, assessments and management reporting, with tailoring options to suit your needs.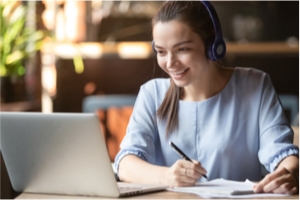 Support with Virtual Coaching 
To ensure knowledge becomes skills, we provide scheduled virtual coaching sessions to individual business leaders or small groups of sellers.
Learning activities are short and focussed enabling groups to still learn together, but at a distance.
Sessions focus around the building of skills (not just knowledge transfer) and linking new (thought) processes into existing work practices / procedures.
Sessions are planned to meet the needs of employees working in different time zones.