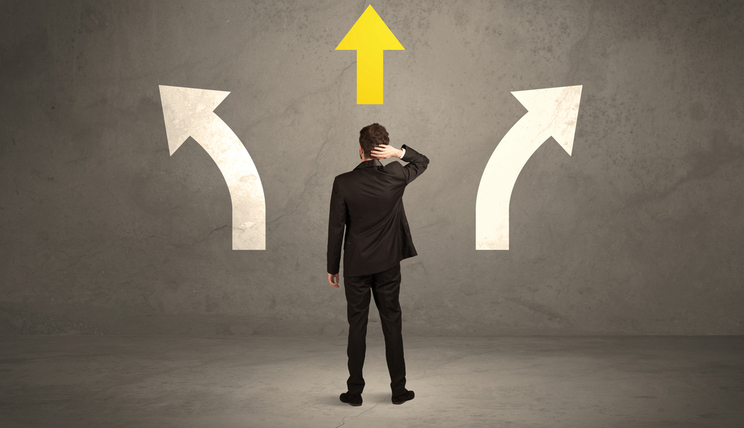 So, You Think You Know SCOTSMAN®
26/11/2020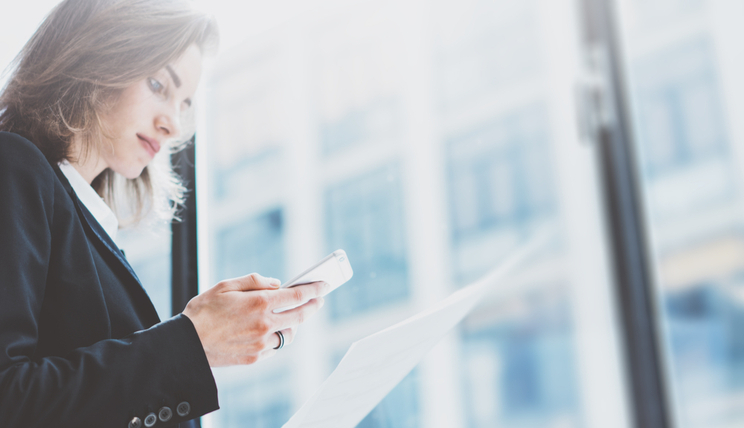 Managing the Conservative Buyer
09/04/2021
How Sales Planning unlocks Accurate Forecasting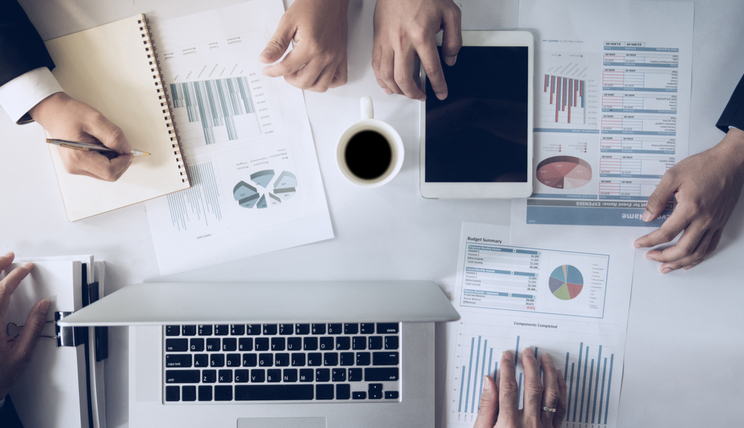 A Qualitative Sales Management Checklist
A recent HubSpot report stated, perhaps unsurprisingly, that 40% of sales leaders miss their target. Managers spend a great deal of time forecasting, but leaders frequently vocalise frustrations about inaccuracies.

The negative impact of inaccurate forecasting is significant;
Lost confidence in the level of control the sales function has over their operations.
Lost confidence in the closeness sellers have to their prospects and their ability to close deals.
Lost confidence in managements' ability to coach and lead.
Forecasting Sales requires Qualitative Information
It is very difficult to develop a forecast that is a realistic reflection of the business you are likely to win. That's why many sales teams have made investments in predictive systems, often within CRM, in a bid to improve reliability.
Forecasting with probability factors such as those favoured by CRMs, however, rarely takes into account the richness of qualitative data that can be captured if sales planning is effective. Forecasts, therefore, continue to neither reflect the complexities of each sales opportunity nor accurately predict its outcome.
Companies of all sizes take steps to carefully plan the implementation of the solutions they sell. It seems however, that this sort of rigour is lacking when it comes to planning to win a sale.
Delayed and lost deals impact hit rates, selling hours, productivity and ultimately the bottom line through missed targets. With careful sales planning however, valuable time would not have been wasted on these opportunities in the first place.
Winning Sales requires Structured Planning
According to Hubspot's report, of those sales leaders that met or exceeded target, two thirds had appointed a dedicated person or team whose job was not only to arm sellers with materials to sell better; they also had responsibility for adapting and improving processes to drive sales productivity and pipeline velocity.
In a recent podcast Phil Harrell, VP and Group Director at Forrester Research stated that hiring and incentivising a few hero sales people no longer works. He claims that instead there must now be a stronger distribution of sales reps capable of making their number. How is this achieved? By plugging sellers into a system, set of operationalised techniques or process that enables them to learn to be as effective as the company's top sellers.
Sales Planning Provides Qualitative Datasets
Strong sales planning is a core process which enables sales professionals, and leaders, to be in control and manage outcomes consistently. It identifies patterns in the way you sell which, when documented, become stronger and more effective. They are discussed between colleagues and drive common behaviours that increase the capabilities of all sellers; bottling what the best do.
Sales planning addresses the following questions:
If necessary, is the sales team doing enough work to persuade the prospect of the need to change in the first place?
Is the sales team getting your company's strengths and uniqueness written into the prospect's criteria?
Is there sufficient activity to deal with all the commercial aspects of the sale - budgets, timescales and contracts?
Is the sales team putting in enough effort to find and 'connect' an internal champion?
Is the sales team uncovering the decision-making processes and gaining access to key people?
Is the team doing enough to convince the prospect that they have the best solution?
Has the team thought through whether the opportunity is worth the effort?
In its simplest form, a sales plan is a list of all the meetings and their associated activities, that are needed to address the questions above and win the winnable. This acts as a live plan, which is maintained and updated as the deal progresses, where both the sales team and the customer undertake activities, or work, to move the sale forward. This 'activity' from the customer provides qualitative information, about how committed a customer is to your solution and their intent to buy, in order to better predict outcomes and accurately forecast them.
Progressive sales leaders track customer actions to gain visibility into deal progress, enable advanced analytics and provide better insight to help sellers close deals. Customer verifiers should be the basis for deal reviews, not seller generated data. This helps leaders see through sellers' perceptions and get down to the customers' reality
A Qualitative Checklist to Improve Sales Planning
Reviewing and measuring sales plans enables sales leaders to determine, and coach for, the right outcomes. By inspecting some key aspects and ensuring sales plans focus on activities that gain customer commitments, it is possible to gain a stronger handle on the likelihood of winning a deal and a process or language for selling ensues.
Areas to inspect as the deal progresses:
Is there a clear statement of what you are selling?
Is it clear how you will win this business?
Is the plan stated in terms of commitments wanted?
Does the plan look right through into the future to envisage the winning of the project?
Does it acknowledge the various phases of a sale?
Is it meeting senior people early enough to check that they are looking at you seriously?
Is it covering all the issues raised by the qualification process?
Is there enough activity to fully understand the prospect's needs?
Has enough activity been put in place to convince them that you can do the job?
Does the plan clearly identify all the resources that you will need to win the business?
Does the plan include the internal activity needed to get commitment to these resources?
Are all issues planned to be fixed?
Sales is at an inflection point, says Forrester's Mike Pregler, where success is less about individual heroics than having data and insights-driven operations.
Sales leaders are challenged by their boards and their CEOs to deliver a more predictable, consistent revenue stream. With a well-designed, well-developed, almost scientific process, you can start to meet those expectations quarter over quarter, year over year.
With the timeline to recovery still uncertain, sales leaders must work to improve seller effectiveness and productivity. "If you enable managers to effectively coach, guide them through the process, and make sure you're measuring them and keeping them motivated, that will ultimately help with success," Pregler concludes.
We help Sales Leaders develop a forensic understanding of their pipeline for greater control and informed decision making.
Start you Sales Planning Initiative today.