Experts in Pipeline and
Opportunity Management
We help experienced professionals
win political sales
Founded in 2002, Advance is a training and consulting business and owner of SCOTSMAN®.

For many sales teams, SCOTSMAN® has become the most important planning tool for winning political deals and a valuable time management tool for salespeople, increases selling time and win rates.

Dermot Bradley created SCOTSMAN® and turned sales qualification and pipeline management on its head by introducing the concept of "customer commitments" into the process.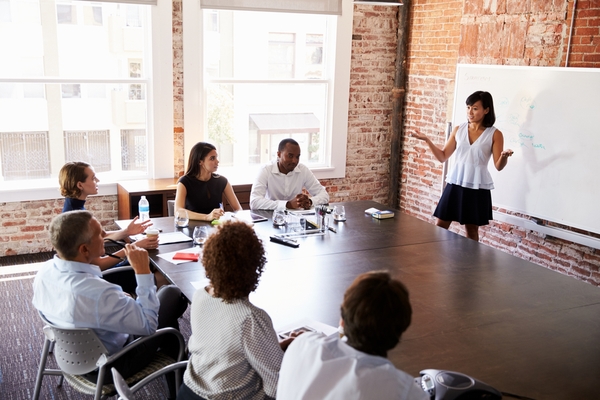 Advance was founded to help companies achieve sales excellence by supporting them in applying rigour to their opportunity management processes and increasing the potential of the leaders and sales teams operating within them.

We recognise that strategy delivers promises, but its people and processes that deliver results. Sales excellence depends upon strong Opportunity Management and key to success is performance management and people development.
Our SCOTSMAN® enablement tools and services deliver transformational gains for companies, quickly, increasing win rates, deal size, selling hours and velocity.
Our services are available through our delivery experts or rolled out through customers' own in-house teams.
Our solutions can adapt to any organisation irrespective of existing sales processes, CRM systems, or existing training investments in behaviours, complementing and enhancing what is already in place.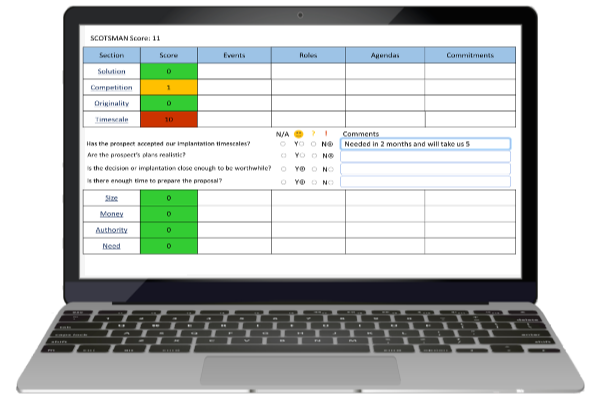 Adding Quality and Planning Measures to CRM
In 2016, Advance launched SCOTSMAN® Commitment Manager, a CRM PlugIn for SalesForce and Microsoft Dynamics CRM customers wishing to integrate the power of SCOTSMAN® and Commitment Selling into their operations and re-inforce robust planning and qualification behaviours into their sales teams.
SCOTSMAN® Through the Years
1979

SCOTSMAN® created

Dermot Bradley creates SCOTSMAN®

1979

Selling Timetables

First training course delivered

1980

SCOTSMAN® Showstoppers defined

Showstoppers added as an outcome of SCOTSMAN®

1985

4 Commitment Tyles defined

Commitment Selling added to support SCOTSMAN®

1990

Hunting Licence!

The Hunting Licence Commitment is added to the training.

2008

IP bought by Advance

Advance purchases IP from Dermot Bradley who continues as an advisor to the Board.

2012

Online Academy Launched

SCOTSMAN® training now available 24 x 7

2016

SCOTSMAN® Commitment Manager Launched

SCOTSMAN® is embedded into CRM, starting with Salesforce.com