White Paper: The New Science of Enabling Sales Excellence
Practical Implementation at Xerox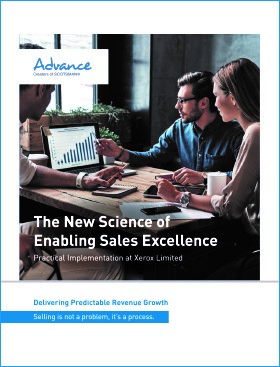 There are a number of things to consider when exploring how to improve sales performance. In this White Paper we detail these considerations using a real-life example at Xerox.

Xerox is a great company which, on numerous occasions, has had to change to survive. In this example, the business group was required to double sales productivity. This was achieved by the Xerox team simply by giving the salespeople more time to sell!

Sales leaders evolved the sales process and focussed their efforts on a few key levers, supported by closed-loop management processes and the right datasets.