Guide: The Problem Solving Process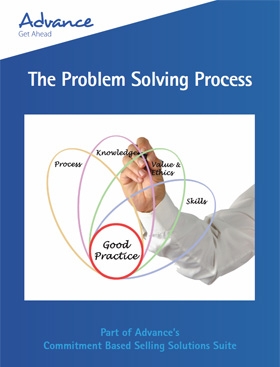 Problem solving is designed to help you move from your current state to a better desired state. Whether the problem is a sales shortfall, inaccurate sales forecasting or a general lack of sales performance or predictability, breaking the problem down into bite-sized chunks will help uncover the root causes.

Using a systematic approach to solving problems can help to avoid some of the common pitfalls of ineffective problem solving. This guide explains in detail how groups working in complex sales can work through a six-step process, utilising tools and techniques that avoid the pitfalls and deliver agreed ways forward.