The New Science of
Sales Performance
How to Achieve Predictable Revenue Growth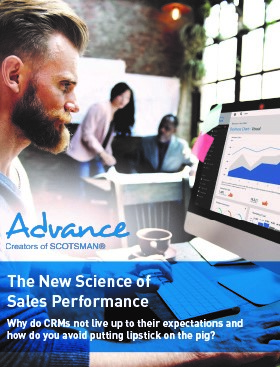 Accurate sales forecasting and profitable sales growth are the result of strong sales process management, having the right CRM datasets and driving the right behaviours across the team.
In this eBook we unravel:
Why, after considerable investment, CRMs have not enabled dramatic improvements in sales productivity.
Why there is so much resistance from sellers to use the tools provided, resulting on sales forecasting still being based on subjective opinions.
We then describe a simple structure for success, based on the SCOTSMAN® sales framework and the seeking of customer commitments, and demonstrate how this structure leads to accurate sales forecasting and improved sales productivity.