The New Science of
Sales Performance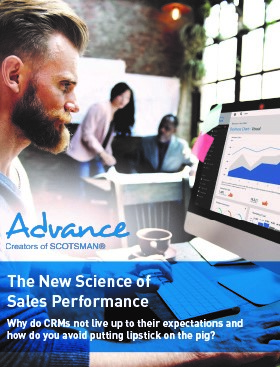 How to Achieve Predictable Revenue Growth
Business Leaders are under pressure to deliver predictable revenue growth.
Accurate forecasts and profitable sales growth are the result of strong sales process management, having the right data sets and driving the right behaviours across the team, with leaders as effective coaches.
We show how effective pipeline management, lead generation and opportunity management are key elements of sales success.
We unravel:
Why CRMs have failed to deliver on the promises made.
Why, after considerable investment, we have not seen dramatic improvements in sales productivity.
Why there is so much resistance from salespeople, who see CRMs as a tax on their time.
Why we are still so reliant on subjective opinions when it comes to forecasting sales.
We also:
Describe a simple structure and formula for success in improving sales force productivity.
Show you why behaviours for sales qualification need to change for specific sales models.
Show you how to rewire salespeople's brains so they replicate the best, who think very differently from the average performer.
Unravel what Business Leaders need to inspect.
Describe how people and performance are managed effectively.
We show you how the approach ultimately leads to accurately forecasting business, improving sales productivity and win rates to achieve plans.
If this resonates, invest 10 minutes of your time to read this eBook and share it with colleagues.